ADVANCED ORGANIZATION & SAINT HILL UNITED KINGDOM
The Ideal Church at Saint Hill, L. Ron Hubbard's home in the United Kingdom, provides advanced religious services to Scientologists from around the world.
PHOTOS
MAP
LOCATION
Address:
Saint Hill Manor
East Grinstead, WS RH19 4JY
United Kingdom

Phone: +44 1342 324571
SCHEDULE
Hours
Open Every Day

GRAND OPENING EVENT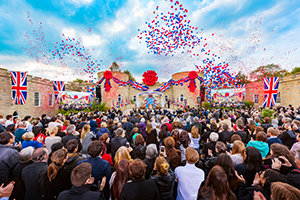 IDEAL SAINT HILL INAUGURATION CROWNS EXTRAORDINARY SCIENTOLOGY SEASON OF EXPANSION
Saint Hill in East Grinstead, UK carries monumental significance in Scientology. It's where Scientology Founder L. Ron Hubbard lived, researched and accomplished revolutionary discoveries on the spirit and life, and ensured the religion's dynamic future. And with its dedication as Ideal, Mr. Hubbard's vision is fully realized in the majesty that is the Ideal Saint Hill.