SCIENTOLOGY TODAY
ARTICLES IN
United Kingdom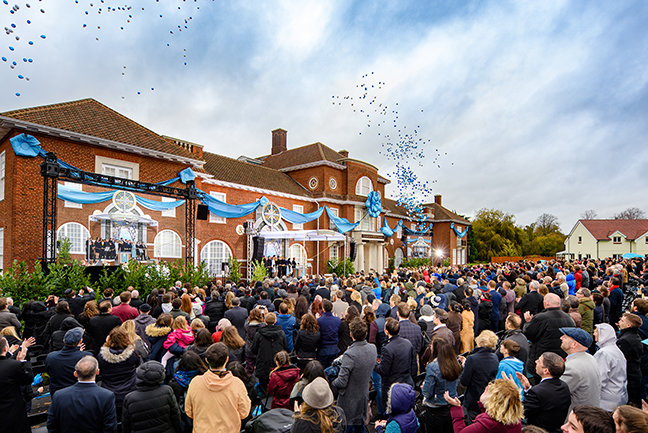 BIRMINGHAM, ENGLAND • OCTOBER 21, 2017
The City of a Thousand Trades welcomes a new Scientology Church to the heart of Birmingham at a joyous grand opening ceremony held on Saturday, October 21, 2017.
LONDON, ENGLAND • OCTOBER 22, 2006
The United Kingdom's Church of Scientology, standing on Queen Victoria Street in the cultural epicenter of London, drew more than 3,000 Scientologists, London citizens and dignitaries from every continent to its October 2006 opening. The dedication of the new Church by Mr. David Miscavige, Chairman of the Board of Religious Technology Center and ecclesiastical leader of the Scientology religion, marked the significance of the occasion.
Honored guests who participated in the dedication, each of whom had partnered with Scientologists in civic or humanitarian endeavors, included Commander Kevin Hurley, City of London Police; The Right Honorable Ian Lauder, City of London Alderman; and The Honorable Iftikhar Ayaz, United Nations permanent peace envoy and representative of the UN Human Rights Commission.